Laravel Hosting: The Best Laravel Hosting Providers For 2022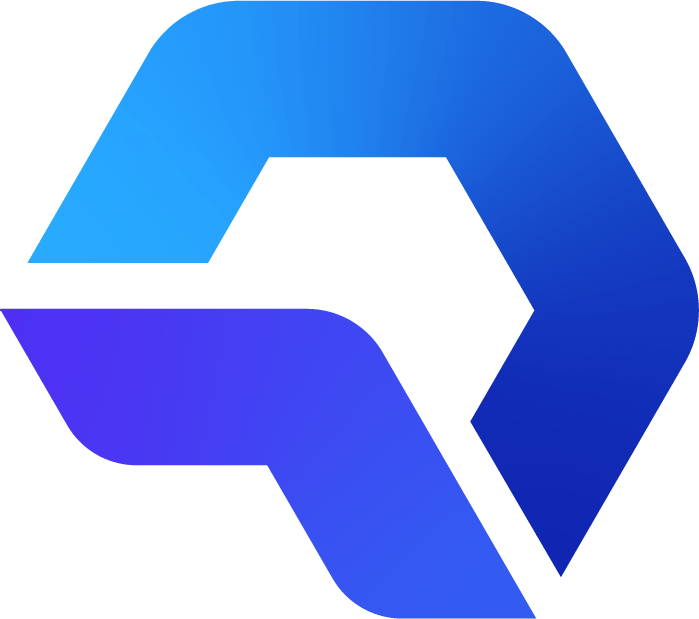 insidewebdev
Last updated:
Laravel is a popular PHP framework for building web applications. It is known for its ease of use and flexibility. Laravel hosting refers to hosting websites or web applications built using the Laravel framework.
There are many reasons why you might choose to use Laravel for your web application. Perhaps you like the fact that it is open source and free to use. Or maybe you appreciate the fact that it is backed by a large community of developers who are always creating new plugins and modules to extend its functionality. Whatever your reasons, if you're planning on using Laravel to build your next web application, you'll need to choose a good hosting provider.
In this article, we will take a look at some of the best Laravel hosting providers out there. So, without delay let us find a proper Laravel hosting for you!
Best Hosting for Laravel 2022
Here are our top choices for some of the best hosting for Laravel:
1. Cloudways
Cloudways is one of the best Laravel hosting providers for several reasons. They offer a wide variety of plans to choose from, so you can find one that fits your needs and budget.
One feature that we love is being able to have unlimited applications starting at 12$ with their lowest hosting plan , this means you could have multiple Laravel applications or even combine it with some Wordpress websites or Drupal websites and other php web apps at no extra cost
They also provide a great customer support , so you can get help if you have any questions or problems.
Finally, they offer a money-back guarantee, so you can try their service risk-free.
You can start using it today for FREE with their 3 days trial
2. A2 Hosting
A2 Hosting is a great option for hosting your Laravel site. They offer fast speeds and great uptime, so you can be sure your site will be up and running when your visitors need it. A2 Hosting also offers excellent customer support, so if you have any questions or problems, they will be there to help you.
A2 Hosting offers a 30 day money back guarantee, so you can try their service risk-free. You can start using them today for FREE with their 7 days trial.
3. Forge
Laravel Forge provides the easiest way to provision and deploy Laravel applications onto your server. It includes a simple interface for managing your entire Laravel deployment, including databases and cron jobs. In addition, Forge provides a convenient way to create and manage SSH keys for secure access to your servers.
One thing to keep in mind is that you will still have to pay the cost of hosting your applications , basically you are paying twice , for forge and then for any extra cost of hosting a server on their respective hosting provider
4. Kamatera
Kamatera offers one of the world's most widely used Laravel hosting solutions. Deploying the application can happen in seconds with a couple of clicks on their cloud infrastructure for absolutely free
Get a capable, rapid and straightforward management interface, plus scalability headroom and unlimited scaling in and out. It supports 13 data centers worldwide, meaning the online platform can be accessed 24/7 with optimal reliability. You will have the option to add on private systems, firewalls, load balancers, and more with Buffalocom hosting. The platform is Linux and Windows operating system compatible, with 99.95% reliability guarantees.
Overall Kamatera its an excellent web host for hosting laravel applications.
5. Servebolt
Servebolt offers high-performance SSD servers with unlimited bandwidth and 24/7 support. In addition, they have a simple Control Panel that makes it easy to deploy and manage your Laravel applications.
They also provide a streamlined Laravel hosting service with the use of Git, Composer, and the other command line lending itself to reliable setups and customized workflows. Its servers are detail-oriented and able to adapt to your requirements.
Overall, Servebolt is an excellent choice for those looking for a reliable and affordable Laravel hosting provider.
6. Fortrabbit
Fortrabbit provides Laravel hosting that is among the very best on the market. It helps you manage your Laravel app with Git integration , and letting Composer do the rest. Fortrabbit also supports a simple setup and will not baffle you with installations or configurations. Fortrabbit has earned the love of its users for its impeccable customer support.
7. Vapor
Deploying laravel serverless?
W've got you covered, Laravel Vapor its a platform that uses the power of AWS , and allow you to deploy serverless web-based applications. With no server maintenance, and instant scalability of the app platform as needed .
This is another product from the creator of Lravel that you won't want to miss out and should definitely try
How to choose the best provider for you
If you're looking for get the best Laravel hosting, you need to consider a few things first. How much traffic are you expecting? How much storage do you need? What kind of support do you need?
That would be regarding your website but if you're looking for a Laravel hosting provider, you need to consider which type of hosting provider you want to use.
Types of hosting providers
There are three types of hosting providers: shared, cloud, and dedicated.
Shared hosting is the most popular type of hosting. It is perfect for small businesses and individuals who have a limited budget. With shared hosting, your website will be sharing a server with other websites. This means that you will have to share resources such as CPU power and memory with other websites on the same server.
Cloud hosting is a newer type of hosting that has become very popular in recent years. With cloud hosting, your website will be hosted on a network of servers. This allows for more flexibility and scalability than shared hosting. Cloud hosting is perfect for businesses that are expecting a lot of traffic or need to scale quickly.
Dedicated hosting is the most expensive type of hosting. With dedicated hosting, your website will have its own server.
Conlusion
Our favourite laravel web hosting is Cloudinary , because of the following reasons:
Very affordable and reliable.
The best customer support we've ever experienced.
Host unlimited apps inside a server with no extra cost
Easy laravel installation
and that's why can recommend Cloudinary as one of the best web hosting providers
Laravel is one of the highest rated PHP frameworks with loads of great features. That's why it's so popular on GitHub, and it constantly stays updated, which makes it secure and reliable. But for the purpose of this article, we examined hosting for Laravel, so we focused on that rather than Laravel itself.